Hey guys, my build is finished and has been uploaded in The Crew wizard. Check it out and let me know what you think!
This is a very basic build just for movies and TV shows using only the crew addon. This is meant to be for beginners as an easy "get up and go" option. Hence why I named it "Skeleton Crew".
Highlights:
-Real Debrid required!
-Trakt is optional, but recommended.
-Very fast interface and playback.
-One click playback. No list of links to browse through.
-Cached torrents only = no buffering
-1080p or lower by default. You can enable 4K by going into the settings.
-Very simple menu layout.
-Submenu shortcuts for Trakt collection and other popular categories.
-Trending widgets on the home screen.
-Submenu shortcuts to login with Trakt and Real Debrid.
Known Bugs:
-From the trending category widget on the home page you can't long press the select button to add a movie or show to your Trakt collection. Instead, click on the actual menu button for movies or tv shows, then go to trending from the list.
-The Partymode addon is still installed and will give an error on startup. To delete the add-on click on the main menu item that says "settings" then go to add-ons on the right side. Click on "my add-ons" then "services" and you can delete it from there.
-Audio output may be set to 7.1 passthrough by default. Go to the settings menu, then system settings, then audio. Change it to 2.0 if your sound only comes through your TV.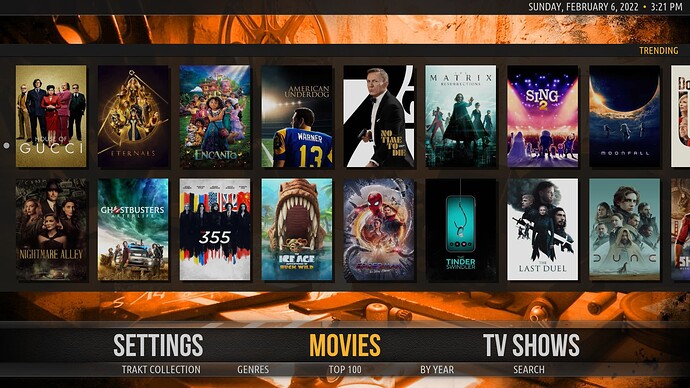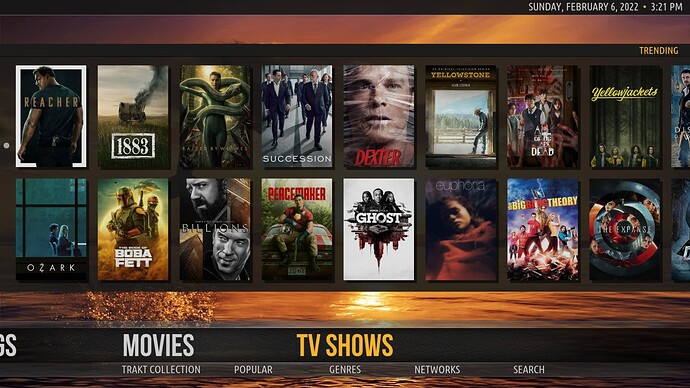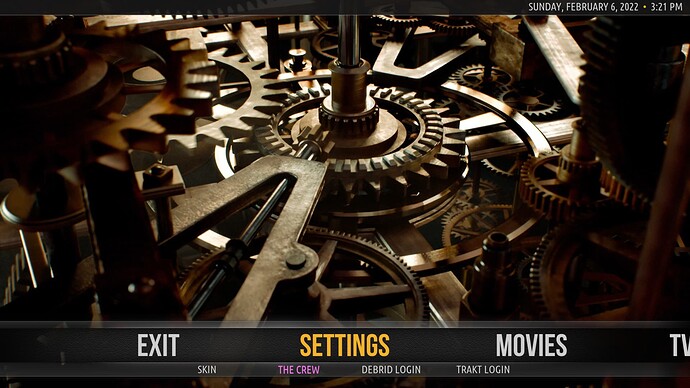 Installation Instructions:
Follow the Troypoint guide to install The Crew Repository
In the repository look for The Crew Wizard in program add-ons. Install it and open it.
Go to the builds section and scroll down until you see Skeleton Crew.