Has anybody tried expanding the internaal memory with one of these?
Hey @elginherd…I assume you're talking about storage & not RAM…if not, please disregard.
I have one but have no desire to expand the storage, as it is my backup. I did a search to see if anyone had tried & came up with this…definitely have to jump thru some hoops. GL2U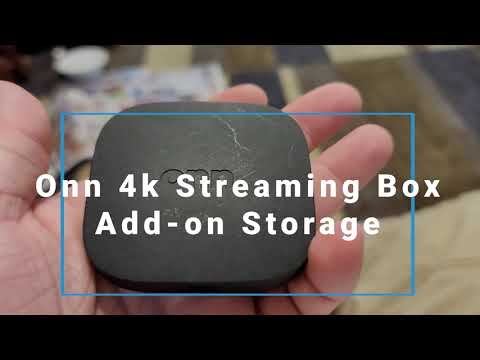 I did adoptable storage, installed adb on the onn and followed the video. Also removed installed app.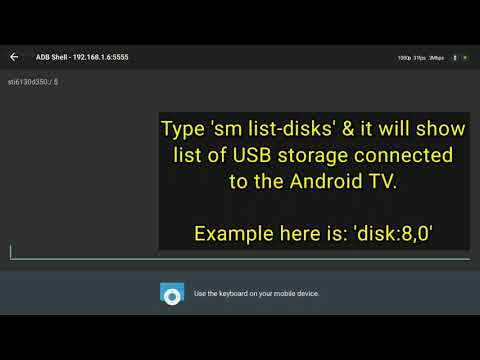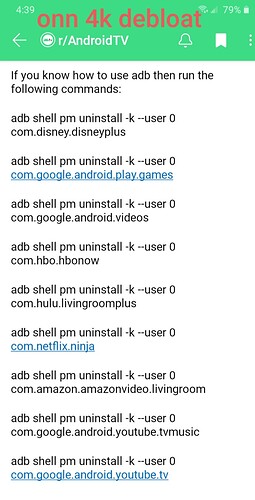 Thanks guys!
I may have to go to Walmart and pick one of these up now.
They work very well, i have 3 firesticks that im replacing with the onn. I only issue i had was the remote would disconnect, hold in the button on the box for 10 seconds and a prompt comes up to reconnect. Replaced batteries with good alkaline and haven't had a problem since.
Agree with @ljstew51957…I've had mine for a week & used it most of the time for 5 days straight…the only problem I have found is that voice activated search doesn't work on the remote…not sure why…I have not had any pairing problems like others have discussed…only the voice/search problem, which I can live with as it is my backup box. Voice search works fine with my main box that has the same android 10 o/s…minus the Jan '22 patch…so it's either that patch or the remote itself…which I've read is just a google remote with ONN brand name on it…so…google not working w/google is kind of a head scratcher.

I don't have a remote issue, it'll open tivimate , and do searches in tivimate.
Really…you can go to the left a couple of clicks, go up to Search…say a channel, movie or whatever & it puts the text in the box? Not sure what to make of that…all my settings in tivimate are cloned from my main box…same as my settings on the 2 boxes themselves…exact same home pages etc…yet my onn remote won't do voice commands…weird. But good for you anyway…

Yes,…in tivimate 4.2.0 you can have "prefer voice search" enabled so when you go into search its voice.
Copy…got that turned on…like I said…my main box tivimate settings are exact to onn tivimate settings…I backed them up on my km6 & sent them to the onn box tivimate via Send Files to TV. Voice doesn't work within my homescreen search either…all settings are identical in both boxes also. Beats me what the problem is…people have been contacting ONN about the remote unpairing problems…they say that's what the Jan '22 patch was all about…but not sure about that.
Hmmm, im using flauncher as a launcher, i can be in onn settings and hit voice button say tivimate and it responds " opening tivimate iptv player".
This topic was automatically closed after 7 days. New replies are no longer allowed.