oh noessss




,hmmm
Must be packed with all kinds of new & exciting "goodies"



PLEASE NOTE YOU CANNOT REVERT BACK
PLEASE NOTE IT WILL TAKE UP TO 20 MINUTES TO DOWNLOAD + INSTALL + REBOOT
I can't update my box. Customer service at buzz has told me twice now they would send me an sd card to do it. I was supposed to get it 2 weeks ago and nothing, then they said for sure last week and nothing again. Now I'll just run this darn thing until it quits and then on to Nvidia.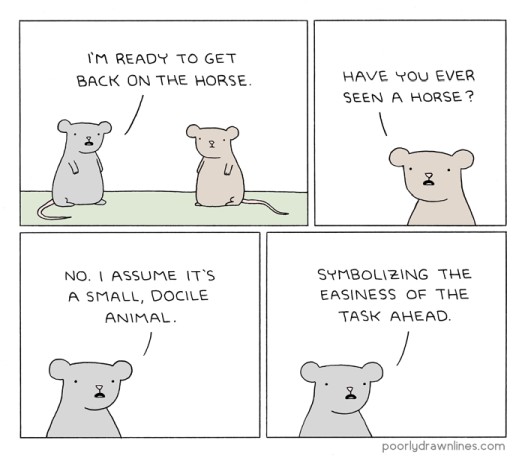 really sad when you think of it


Went ahead and updated. Process took about 6-7 minutes. Went smoothly.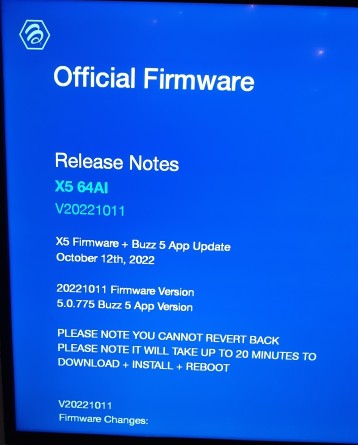 mine is running now, we shall see
After update I went to google play to run any updates. I am now told I need to un-install stuff because im out of memory…deja vu all over again. I have over 100 g's availiable storage.
Only oddity I noticed so far is the Buzz 5 app having difficulty connecting to the IPTV servers.
Tivimate connects within seconds. Go figure.
Lets just face it, buzz is a farm team, not ready for prime time streamers


All too familiar, Great engine,terrible chassis! You want to love the Buzz for the specs alone but their Software! Yikes!
You can go to this site and download the three files to an SD card
Install the SD card in your box make sure the hdmi cord is plugged in have the power unplugged use a toothpick or similar item to push the reset button down in the AV hole plug in the power hold the reset button down for 15 seconds
The recommendation you've posted is for those X5s with FW v20220624. It was released by Buzz at the same time as FW v20220919. Those with 0624 could no longer receive OTA updates. The Micro SD card updates to 811, then OTA to 919. The Oct 12 release is an OTA for 919 to 1011.
Also, the sd card procedure requires a hard reset, erasing all previous apps and information.
Buzz has not been forthcoming with this information which has led to some confusion.
Please see this post Firmware update for Buzz x5 dated Sept 23.
I bought mine when they first came out. I sent it back after 2 days, the update wiped out the WIFI connection. Glad I sent it back…
Update to my above post:
Buzz cs finally got back to me about 10 minutes ago. They wanted to know if I still wanted the sd card with files pre-installed and I said yes so I think they're going to send it to me. Now whether I use it or not I just don't know

This will take me another five months to put everything back the way it is now. I don't use their iptv app because I like Tivimate better, I don't use their homescreen so I don't know what I would gain by updating but I sure love it just the way it is.

Based on the comments posted here, I think I will pass on this update on my XRS4500 for now. This update should be OTA/internet. The last one I did required a code, which I got from BuzzTV and it installed quickly without any issues.
I think you and Bill are right pass on the update, if it's running good don't mess it up.
I ended up getting rid of mine due to their lack of helping stabilize a great device. I have the Formuler Z10 Pro Max in its place and like it a lot. It's quite sad they can't get their stuff together for consumers. I liked the X5