Well I sold my first Z11 to a gentleman that really needed it and loves it by the way and now after watching this video I want it back



I sure would love one but getting down here would cost $250 US. which will be around $335 CDN. Hard pass.
Seriously should be on tv or radio, that voice. lol. Thanks for the awesome video. Man forumuler should offer discounts to use as that is a very positive review with over a million subs and over 50k here on the insider.
@Miki Drive down to the US and get one.
LOL. My old man was a radio announcer.
Lol. It would be drive up, and that would add a few hundred more to the expense.


There you go! Runs in the blood. Was he Shadoe Stevens or Casey Kassem… thats you, you remind me of.
Hog wash @Miki You have money… DO IT.
I live solely of Canadian pensions and you know how pitiful they are. Hey you got connections, send me one.
Troy's videos are very professional, concise, and complete. Not like those hicks you see on youtube.
I went to the post office today to look at a small box to mail some fire sticks out I don't use anymore. In the US is $9.60 to ship. And in Canada is 29 to ship. And ship to Mexico is 37.
So @TROYPOINT is the Z11 a keeper for you? I'm really interested how you think it stacks up against all the rest. If anyone has tried more boxes than me it has to be you

…
Check YES

or NO


Hey @TXRon yes it is a keeper. My biggest complaint is that it doesn't come with the Bluetooth remote but other than that, I really like it. Do I like it as much as the Shield? Probably not. I still like that one because of the upscaling.
I agree. I miss mine as I sold it to a guy in need and really wanted it after he saw it. And now he cant stop ranting about why he didnt get this a long time ago…yes I tell him its new

.
As @TP-Dracoo said, I will be getting another and keeping it secret

Any discount code to purchase this box?
I haven't checked the TP website, but I would like to see a video review of the MYTVOnline3. I am curious to see how it stacks up to Tivimate.
In a few more month I plan on setting up a workout room in my home. I plan on getting another TV for that area to watch while I ride a bike and using the treadmill.
I figure that TV would be a good place to test some software and hardware. I just don't want to invest $200 bucks to find out the MYTVOnline3 isn't all that and a bag of chips.
You can still use tivimate on the box if you dont like it.
From what I gather from everyone talking about it on here and looking at pictures of MYTVOnline3's setup, it is just a different look and feel with most of the same customizing options? I'm a huge fan of the cable/satellite-esque EPG feel, and I could be wrong but it doesn't seem like MYTV IPTV app is going for this, per se, but trying for more of a newer feel where you can paste shortcuts to your favorite channels on the home screen, and other newer features like that?
Yeah, but I can already do that on a nVidia. The box itself I am not that interested in it. If it were priced at $150 I would be more likely to give it a try.
I do have an extra nVidia Tube hiding away in my sock drawer that I can use if push came to shove.
Btw, I did download a modded MYTVOnline2 apk, but you still need creds to access it. So, even with that I really have no clue what it does.
I would just like to see the app in action.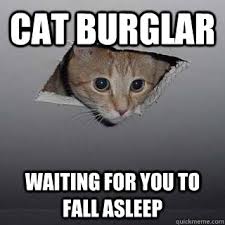 Me trying to find @Powerfader's sock drawer with extra Shield…