I have 1 gig service. comcast, looking to buy new router.
Welcome to the community!
Before I suggest anything, did you get a Modem with your internet after install and was it a wifi modem? If so that can be used as a router.
My pick is asus ax86u or ax88u both handle 1 gig with option for 2gig. I have the ax86u best thing Ive picked up with my nvidea shield. Its a bad ass combo

I am currently using a netgear nighthawk X6 model R8000. and a CM 1100 netgear Modem
still getting drops and buffering when watching Cinema. also have 3 gaming systems in the house. but have each on different band. of the triband router.
You should read my routers and modem post. Buffering is a huge thing on it's, I also cover that.
Do some troubleshooting. Make sure no priority bandwidth is given to one unit. And Asus routers are really good.
So true. I had QOS all set up and thought that would save the day…turns out (for me) that QOS was the problem.
Thank you, I'll read the post on routers and modems.
If your isp upgraded you to 1000 down then they should have have you a wifi modem. Which would be a router.
Nvm researching it shows it has 2 ethernet ports and no wifi.
They really should have given you something better.
You can contact them and ask for a wifi modem or mentioned above are great routers.
Hey Rick…that looks like some pretty good equipment you already have there…are you convinced your equipment is the cause of the buffering? Have you shut down everything else but cinema to see if the buffering is still happening?
Some good recommendations from other posters here. I would add that if you have several wi fi users in your house, get at least a tri band router. This will give you at least 3 different internet bands for use and prevent bandwidth problems with too many people on one band. This is really critical for streaming without buffering.
I'm using the Asus ROG GT-AX11000 with two RT-AX92U AI Mesh Nodes, and the ARRIS - SURFboard S33 32 x 8 DOCSIS 3.1 Multi-Gig Cable Modem. My house is hardwired with cat 7 cable and my speed is never lower than 850 on the hardwired devices and the Wi-Fi devices even outside average about 600. There are about 59 devices on my network (Wired and non-wired mix). I love it, never any problems. I have my VPN installed on the router to cover all devices in the house. I think the only thing that could make it better would be if it had z-wave and ZigBee controllers built into it for automation

Nice setup, you should be able tp pickup programing from outer space

Future-proofing


850 thru your VPN? If so, what vpn & what isp?
Nord VPN - open VPN, Xfinity Gigabit w/1200 download speeds. When I hardwired the house it made the hugest difference. I also have gigabit PoE switches at each of the nodes.
Copy all that…sweet. So, sounds like you wired your house after it was built…lots of wall fishes? And, what kinda' HP with your Hellcat? I had a '70 Challenger back in the day…loved it.
All fishes sucked to get into someplace and I live in Texas so it's too hot to put any kind of switch in the attack, so everything comes back to the router in a 3500 sq ft house. Had to do something the radiant barrier was killing my single. Oh, my Hellcat, his name is Ivan lol and he has 707 hp, I have one of the very first ones built, It's over 7 years now, I did have to replace the supercharge in it about a year ago.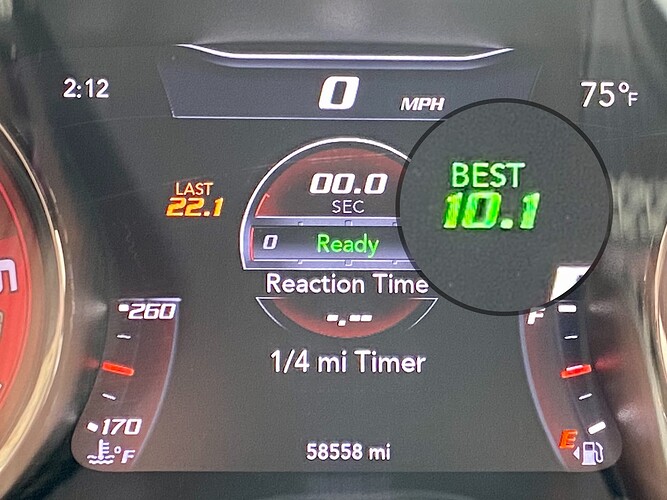 I just upgraded to an Arris SURFboard SBG 8300 DOCSIS 3.1 multi-gig modem and wifi router. You seem to be very knowledgeable about this stuff and I'm not. Does this unit have multiple "internet bands" (mentioned in the comment above yours) and if so, how do I go about separating devices to run each on a different band? All devices currently running on wifi (not ethernet). 6 Echo Shows and dots, 5 security cameras, 2 tvs with FireSticks, 1 laptop, at least one tablet running at the same time.
My devices are tri-band setup as a mesh network, so they are not separated. The router you have is dual-band, but they can easily be separated, you'll just give each SSID a unique name so you can connect specific devices to the band you want. This also allows you to have separate security for each band for any older devices that won't connect to the 5g network. You should see these settings under Connection > Wi-Fi. Do your security cameras hog the bandwith since they are on Wi-FI?