Now that I scanned and found corrupt files what do I do now?
If it is a true virus laden file, then uninstall it. What app was showing positive for virus? Could you share your scan with us?
Wasn't sure where to ask this question, so I'll try here. I downloaded Aurora appstore yesterday from apktime and then ran it on Virus total and was horrified so immediately deleted it. Now today I downloaded it from Uptodown appstore and ended up with the same thing. When I scan my device using Malwarebytes it tells me I have no malicious files. My question is, does Virus total have a problem with false positives this bad?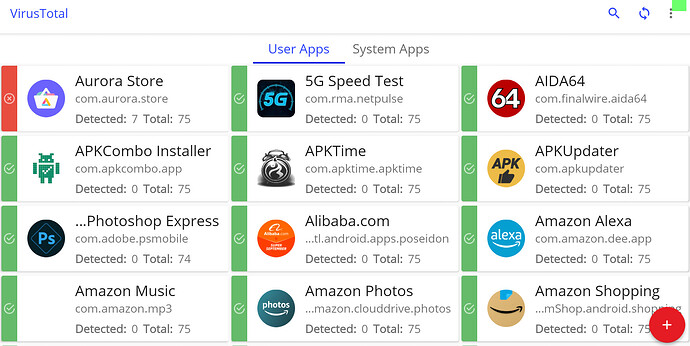 Its really a tough question but in my opinion only is in general these 3rd party stores are looked down upon by the powers that be and will flag them if for no other reason their ability to allow a user to get an app that the mainstream stores deem not suitable. The play store will often not allow an app just because of certs that you could care less about etc. Personally I consider stores like f-droid, aurora, uptodown as safe but as always be careful as a malicious app can sneak in anywhere including the playstore.
From what he says in the video on his to install it does. But with the Sync app I had a problem with when I looked into it it was the Sync app and not the Total virus. I found that and
Sync was the problem.