I am fairly new to Plex and I have just come across an issue. I have Plex Server installed on my PC. Just opened Plex and have an issue about secure access, as shown in this capture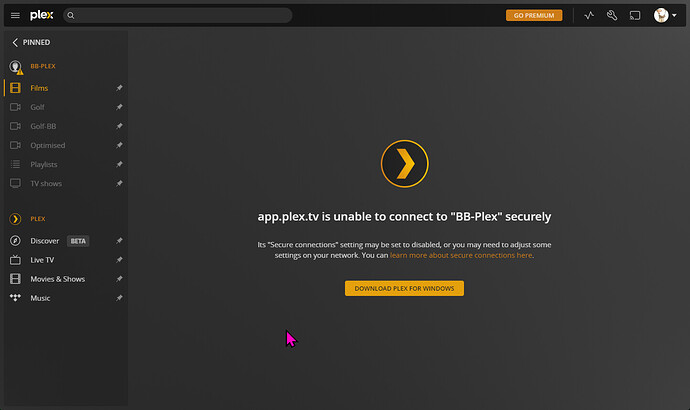 Can anyone advise me what has happened please.
Update found the problem, I had my VPN off. As soon as I switched it on, all was well.