I have two IPTV services. How can I use both on one apk such as Tivimate or iptv Smarters?
Hey @VN1972 On tivimate, just go into settings/playlists & "add playlist"…it will just put another playlist to the left of your epg…& you can combine them into a single favorites in all playlists. On smarters, I believe you just do your initial playlist & then do an "add user"…not positive on the smarters, as I use tivimate pretty much exclusively. GL2U
Edit: Assuming you have tivimate Premium…not totally sure what you can do with a basic tivimate.
I believe basic is just one playlist.
Copy…I only had basic long enough to buy premium so I never experimented with it…ty
lol, me too…you know when you see the best

TXRon Thank you for the info!
Definitely must use the premium version of Tivimate to have more than one playlist, but it's worth the minimal cost they charge. Plus you can do so much more in the premium service usch as hiding groups/channels you don't use, edit channel name, reorder channels, copy channels, etc.
Tivimate multi-screen is a more than cool feature! Even this feature has an abundance of configurations. Nine screens at once, and all working great!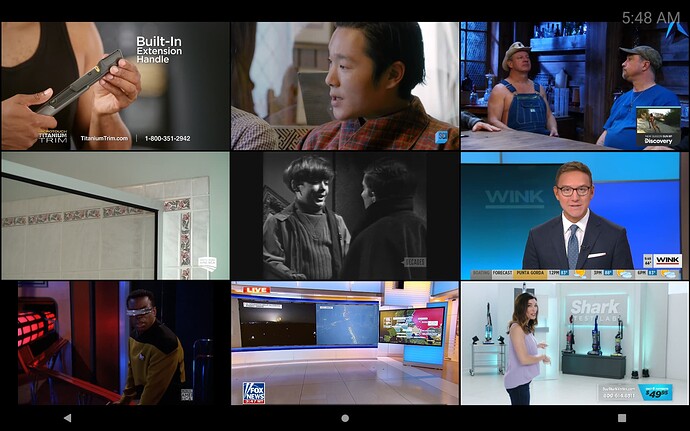 This topic was automatically closed after 7 days. New replies are no longer allowed.