Just installed a new ONN 4K device in the bedroom. Great box for the price.
There's only one slight bug.
When creating the Widget for Surfshark, I get an error in the Wolf Launcher.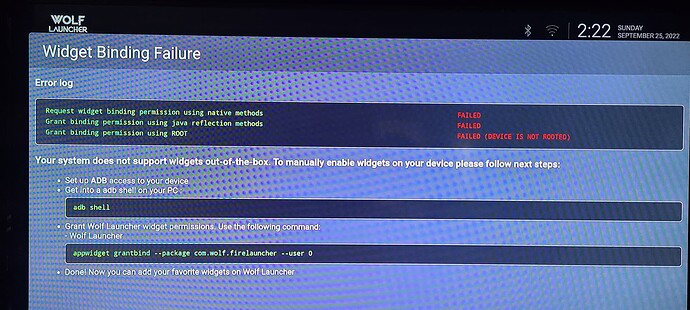 I have also installed Wolf Launcher on my Nvidia Shield Pro down stairs and never had this problem.
Thought maybe someone else may have run into the same thing before and could give me some advice.
Thanks in advance.