Has anybody tried one of these?
Nope, and never even heard of it before. Just did a bit of research and am somewhat skeptical.
$140 USD plus $40 shipping. Total device plus shipping & tax will be over $200 bucks.
EDIT: $164 USD + $40 USD shipping + Tax = Waaaaaay Overpriced!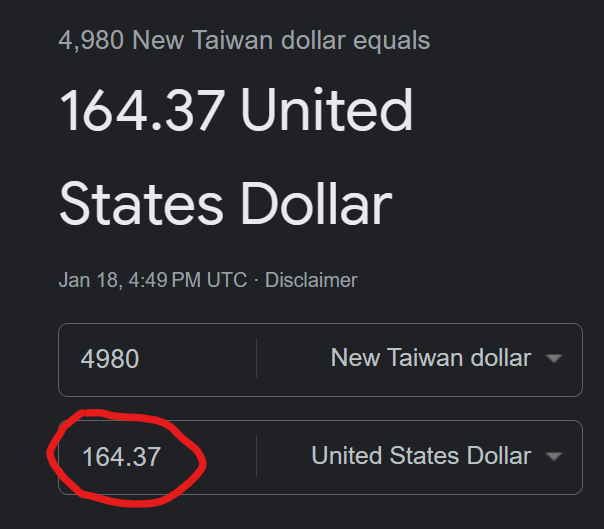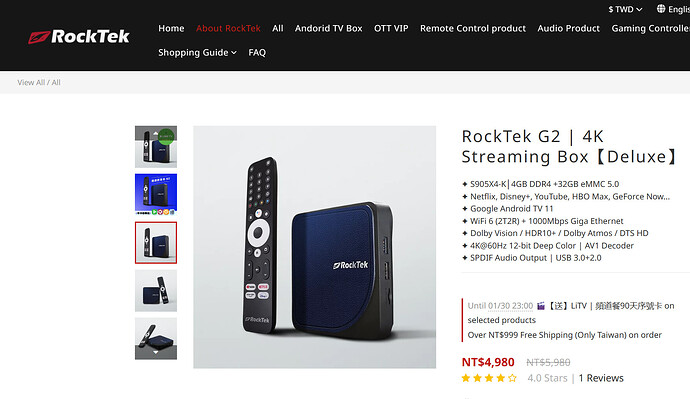 waaaaay over priced imho. Specs appear to be on par with mecool km6. No certification listed. Just because the put netflix etc on descrip does not mean certified. Just a new wrapper on an ordinary box.
40 bucs shipping is rediculous. I didn't know this
Yup, wasn't impressed myself. Especially when you can get a Nvidia Pro for $180 on Amazon. Newegg has thenVidia Pro on sale for $151 bucks!
Yep, for that much money, if ya go big, go best. Nvidea Shield is still hands down best you can get…second id say a formuler box and if in the amazon world the new fire box
Looks like an overpriced Mecool knock off.
Purchased a Mecool km2 recently. Works great. Good remote, works through the wall. Don't have to point it at the box. Got it on Amazon.
Also have 2 Skystream pros 8k it works as well as these do.
Look in Troys deals, there was a special on the Mecool km2.
Have 2 Shield Pros - would be happier if it had 4 GB RAM instead of 3. When i try to play 4K movies, it freezes. KODI says it's the source that's too slow but i don't have the issue on my BuzzTV x5 box - it has 4 GB RAM & plays 4K no problems.
Now, don't get me started AGAIN about the issues i've had otherwise with the x5 box…!!!


The freezing on a Shield Pro isnt from lack of hardware, it is the source and your internet causing it to lag. If the source's bitrate is high enough, you should almost never lag even on 4k movies. For funsies, you could double check some settings on the Shield, but my belief the problem is what I mention above.
Right, source is too slow - which, to me means that my modem is trying to pull down more info than is available to download. However my internet is 1 GB so i don't think that's the issue. I don't know why the issue is on the Shield & not on the BuzzTV x5, except for the fact the x5 has 1 GB more RAM??
What might help is going into settings>apps and force stopping apps you dont use. imho
Specs for this box look quite mediocre and it looks like another cheap Chinese device. Many of these are cheaply made and overheat due to poor ventilation. If you were going to pay that much for a tv android box, save yourself some trouble and a few dollars and buy a BuzzTV or Ugoos device.
Your internet speed is only as good as the source that you are using. And yes I wish the Shield have an extra 1GB just because it would be that much more awesome lol. I also wish it had Wifi6.
10-4 good buddy - do do that - very little is running outside of Nord - going to check 4K vids on YouTube & see if problem persists
Who are you addressing? If it's me, in my post I clearly said I have a BuzzTV x5 which has no issues playing 4K content.
Whoever you're addressing, click on 'reply' so the person knows it's for them


Just offering a general comment on the device. Not directing it toward anyone in particular.
This topic was automatically closed after 7 days. New replies are no longer allowed.