Hello, a few days ago I was able to watch any MLB game that I wanted but now none of them seem to load while in the crew and then under sports then MLB. I've tried multiple links, I either get an error or nothing happens. This is the error: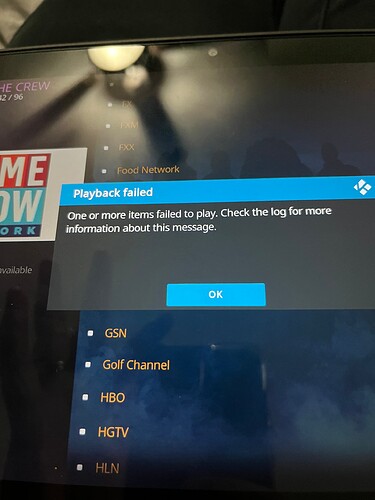 It's starting to happen under other tabs as well like live TV. I've actually reinstalled the crew and then I also ended up removing Kodi and starting over with Kodi and the crew. I have tried it with and without IP vanish running. I've tried in both my fire tablet and fire stick.
I am stuck, I googled it and went in to the log files but I don't see anything obvious and frankly it's pretty Greek to me.
Anybody? Thanks!!