Hello I am new here and just wanted to Hi to everyone here.
I am coming over here to check things out. I am considering getting into this IPTV stuff but am totally clued out at this point. I was involved with Satellite receivers for years and that was fun but now I am curious about this IPTV stuff. I really dont' know if this is for me ? this is why I am here to see if I can learn from you guys and find out what I should do. I have been looking into the Formuler Z11 Pro Max but am not to sure about about what to do. Right now I am streaming on a Roku system but would like more.
The absolute best thing you can do is use the site search (magnifying glass at the top) and read, read ,read. Then if you get stuck ask questions.
Welcome…and there is several old sat peeps running around in here

Welcome. Give it a shot, search and ask. Streaming is great. My set up works great. I don't change it much though.
Yeah at one time I probably had 6 or more sateliites on my house lol. I live in the bush up north in Canada so internet service was always pretty slow at best. I have now moved and finally have really good High Speed internet at my place. This is why I am looking IPTV stuff for the first time. I have Bell satellite TV and stream with Roku at the moment but am hoping to bring my TV costs down if possible. Thats what whyt I am trying to figure out what my monthly cost would be if bought a Formuler Z11 Pro Max and ran the MYTVONLINE 3 ??? The box itself is priced at $269.00 here in Canada but the price of the MYTVONLINE I cant find anywhere ?
MTVO3 is new and currently not found anywhere but the newest formuler boxes. Ive tested it and must say its a top of the line box but at a price. I will be getting another as the price drops or maybe in Troy's drawing in a few days

…



Cheapest route to see if you like it would be fire sticks or mecool boxes but no matter the choice its all cheaper than conventional viewing methods

Welcome! There is an incredible wealth of knowledge here
Welcome!!! Also use Troy's main site (www.troypoint.com) for researching IPTV and most other streaming/tech subjects. Lots of great people here with a wealth of knowledge.
Welcome Brass, The Z11 definitely top shelf along with the Shield pro. but suggest starting with a cheaper option as Ron advised then jump all in.

Hey Brass! Welcome aboard. You are in the right place to learn. "Learning is the key to IPTV"
Please be advised that most of the good folks here can detect if you are willing to learn, or be spoon-fed. Asking questions is great, but remember to do your research first, as your questions will more than likely indicate your level of need at any particular time during your learning journey. Don't be surprised if you get a response with the likes of "RTFM", but it is because they care, trust me! I too was a SAT guy back in the day… fond memories of "Testing"
Here's a list of what I utilized while learning of late:
Started with the Firestick 4k, (on-sale) then got an ONN from Walmart to mess around with. Used great info from here to get that thing rockin pretty good. Upgraded to the Firestick 4k Max (still use alot) I then ventured into a few Mecool KM6 deluxe ("woodies"), they're good too, but backups now. Leveled up to the Fire tv Cube (2 of em!). Kept learning and researching (and probably pestering a few folks on here - thanks guys!) mainly about good services and stuff. I was then ready to have a go with the Shield TV Pro (I'm no Pro by any stretch, but that's a dang good box!) it was then that the desire for even more powerful hardware hit me. I finally coerced Santa (utilizing realistic and justifiable haggling) into bringing me a Formuler Z11 Pro. For the time being, I'm squared with ways to view video content sans cable. Though my journey may not be typical, I do see a pattern of not only upgrading hardware as I learn more, but also being pulled into the escalating desire to eradicate buffering, the loathe & disdain of content viewers the world over. Upgrading boxes is only part of that puzzle, but coupled with more bandwidth and upgraded network infrastructure, i'm a step closer I think. The journey continues. The wife sez: "Just keep throwing money at it hun, one day you'll get lucky and put its eye out" or something to that effect. She also has me going to TBA (tech-buyers anonymous) but I figured out how to do that remotely.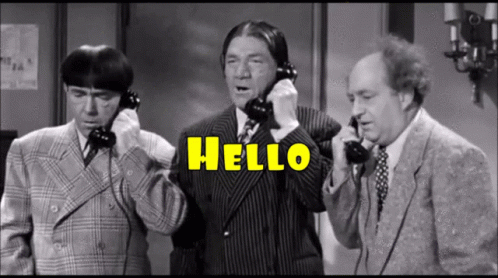 View the Troypoint review of the Mecool Km2 android box. Half the price and works well. I have other more expensive units but the Mecool works just as well for my needs. Welcome Happy New Year​:firecracker:






When you purchase something, check the return policy. Amazon usually has a 30 day return policy.
Hello, welcome and enjoy the great people and info!
Thanks everyone, I've been really enjoying my time here. So much to learn and so many of you have been helping me with all your experience. This stuff is so cool and exciting for an old satellite tester like me. I was trying to get something ordered this week but it might take me a bit longer as I read and learn more day by day. Today I think I probably will order myself a Formuler Z10 Pro as pricing is not too bad here in Canada at $169.99. but I am still unsure yet. Anyway Thanks again guys !
I would suggest a firestick along with the vital VPN. all available through links on this site. not expensive and a great way to build knowledge.
Rather than jump right in with a top line and expensive device there are great beginner options. Walmart ONN are around $20, Chromecast with Google $20, and 4k Max $40 . Those cover Fire OS, Google OS and Google TV. These all work great and are rather simple to set up and lots of insiders with experience using these. Any way you go have fun and STREAM ON!!!
I agree with whats been said. Look before you leap

…soooo many choices but in the end as long as it works and you are happy. There will be issues no matter what you choose but most will work out eventually.