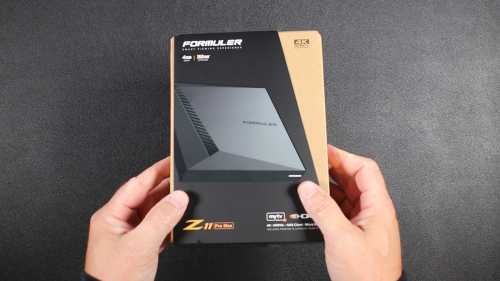 Here's my Formuler Z11 Pro Max First Impressions Video for you Patrons and Founding Members. Thanks for supporting TROYPOINT!
If you're a Patron or Founding Member Click Here for Video .
If you aren't currently a Patron or Founder, use the following link to become a Patron right now.
Thank you for supporting TROYPOINT! You guys and gals are great.
This First Impressions video features the new Formuler Z11 Pro Max Android TV Box. The new Z11 Pro Max comes with a super powerful processor, Android TV 11, 32 GB internal storage, 4 GB DDR4 RAM, Gigabit Ethernet, USB 3.0, USB 2.0, micro SD, Powerful AX WiFi, AV1 support, mytv Online 3 (IPTV app), and much more.