not on that site, but great list I will need to investigate. However you can direct other epgs to the m3u.
Load up a bunch of epgs. I just now downloaded the tubi m3u and am in the process of populating the epg guide. I am finding it didn't auto update a lot of channels. So I am forcing the channel guide on many channels. They are populating, but this is a tedious process. It goes better to search the station's call sign.
Try this it seems to be the one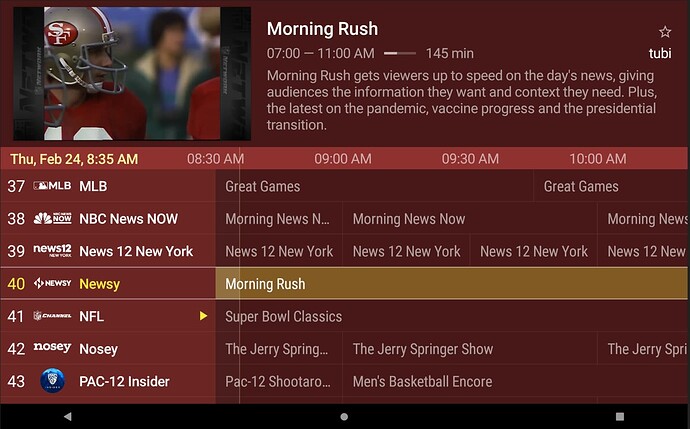 I am using to force the epg guide on the channels the most.
https://github.com/bitsbb01/m3u8_creator/raw/main/epg/epg_ripper_ALL_SOURCES1.xml.gz
Down to the last 16 channels and only 3 or 4 channels I couldn't find an epg for.
My Tubi has 98 channels, and I have all but 3 or 4 without an EPG now.
okay going to try this too on this Tubi playlist just to see how many channels I can get an EPG on. Don't have anyway near the #EPG's as you guys have (maybe 1/2 dozen or so) but do have the github one @Powerfader mentions above.
That one is huge and it's also the one I used. It's pretty good.