once again thats why they are so cheap…its about control…que up @Powerfader meme

They must be betting on a new gen of people buying their product that don't know any different
Not surprised. Amazon Fire devices have always been about luring you in with a low price, then having a lot of strings attached to use your device and apps the way you want. I gave up on my jailbroken firestick after a few months 7 years ago due to low RAM & internal memory, which was further aggravated by Amazon's proprietary apps you can't get rid off. You are much better off with a good quality stock android or android tv streaming device with ample RAM and internal memory. In my experience, Fire TV, Roku, Apple TV and other proprietary system devices should be avoided like the plague.
Fire TV, Apple, Roku are great devices if you only want minimal streaming capabilities or are just starting out. And then you want more and more and find this place and it's all over and those devices sit. Lol
Ya need to add GoogleTV to that list and AndroidTV is fast becoming the same. I have to look and see what top line streamers have Stock Android, as I think that may be the route I go.
Introducing…The Mini Stick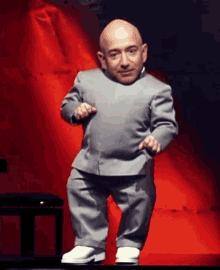 Alright, tag me if I'm needed. I'm gonna stay off here for a while until everyone is done complaining about Amazon lol. The writing was on the wall. That's why I'm still running an older version OS with Wolf Launcher and system updates blocked in my bedroom. No one should be shocked by the recent developments.
I doubt anyone is surprised.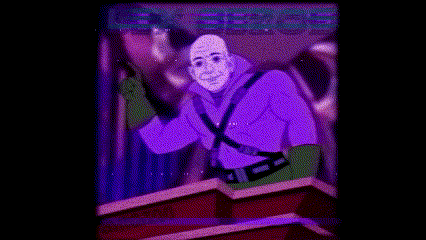 My "system" has been blocked in my bedroom for years!

TP has seen the light!
" Firestick Not Recommended Anymore
We will still provide tutorials on Fire TV devices but we will no longer recommend them moving forward.
Moving forward, you will see a lot more Android TV device tutorials and reviews from us.
I explain this decision in detail within my "Troy's Thoughts - Android TV or Fire TV" section of this updated article."
Android TV vs Fire TV – A Complete Breakdown for 2023 (troypoint.com)
I have read your latest reports on "Amazon blocks" and "Android TV vs Fire TV". I totally agree that it is time to change to Android TV. I made the change back when I could no longer use Wolf Launcher to avoid the ads. It appears that it is just getting worse on Amazon. I have four TVs which I used the Firestick 4K devices. I changed three of them (I don't use the fourth enough to warrant the change) to MeCool and was never disappointed. You never mentioned MeCool in your article "Android TV vs Fire TV"; however, you have done reviews on them in other articles. I also like the ability to use the USB port for extra storage which is so easy to setup. The cost for MeCool is greater than Firestick 4K, but it is only a one time purchase and the benefits last forever. I would recommend MeCool as another alternative to the Firestick.
Yea i hear you. I will edit my firestick amazon guide a little bit to reflect all this and troys advice. But people will complain yet still buy amazon.
Congratulations Troy! Android TV is (currently) the future. Firesticks are great hardware but Amazon has perverted the software, time to move on!
In my experience, Ugoos are the best stock android devices. I have had the AM6 B Plus and the AM6 Pro for over 2 years. Both run on android 9 and are super customizable. No hiccups or problems of any kind. They also run cool without a cooling fan thanks to good sized heat sinks and metal casings.
I'll have to take a look at what I can get one for and my delivery options. Tx bill.
I have believed that as long as Troy and the many others on YouTube teach and demonstrate using videos of Firesticks, people will buy those Amazon devices. Then yes, they have every right to complain. That's one the biggest reasons I congratulated Troy (with his huge throng of subscribers) for no longer recommending Fire TV. Tell people plainly, Firesticks are not the recommended streaming OS.
Well, yes and no. If you buy a amazon device after all the info out there about it and the limitations and still conplain then no…