similar in specs except battery to chuwi
The one I just purchased can be dropped in water. Can take pictures under warranty. Can be dropped. Can charge your phone. 1TB expansion. Gorilla Glass Screen.
This is my phone:
https://www.umidigi.com/page-umidigi_bison_x10s_x10g_overview.html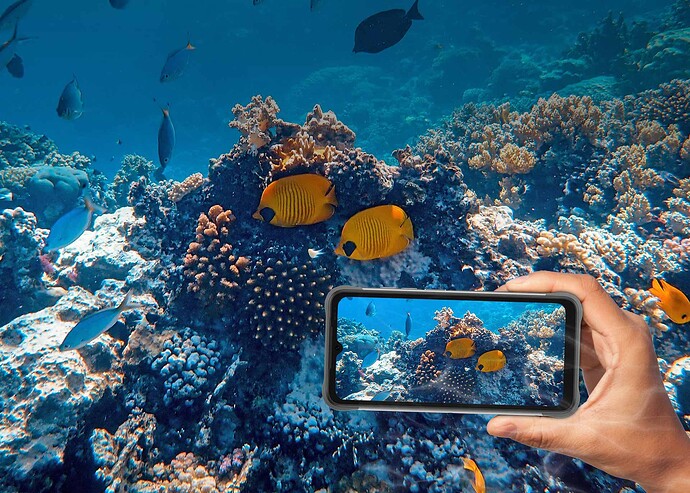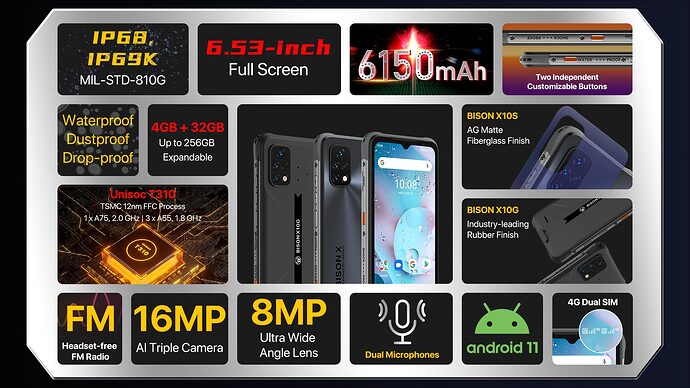 Good looking phone, never heard of it but it looks loaded.
Built like a tank. I never heard of it either until I smashed the screen on my Samsung. Went looking online at another Samsung and this came up under ads. Glad I found.

Are you going to mount it to your ATV lol?
Im a big guy 6/4 225lbs and I appreciate equipment that can be handled roughly or take a beating.

Funny because I usually find it's the small guys, and my wife, that handle things roughly. lol
My wife, 115 lbs, sounds like a Buffalo walking through the house.

Oh boy, hope we didn't open up the flood gates here lol. A buddy is 6'8 and his two sons are 6'10. They are like gazelles around anything technical (equipment or otherwise). He won't even let his wife into the same room as his audiophile equipment. Sorry ladies. Oh well, I'm not bothered by repeatedly hearing, "honey, how do you use the Input button again"? At least my wife won't ever find or understand anything on this forum ha ha.
LMFAO, I've been happily divorced for 20 years !!! Hence all the toys.
This topic was automatically closed after 7 days. New replies are no longer allowed.