The final goal is to install IPVanish on my router. I have a Linksys WRT-3200 ACM. I had to flash my router. The flashing was successful. The Internet is working fine. Both wireless bands are working.
See screenshot for flashing info.

I did install the command info. See screenshot.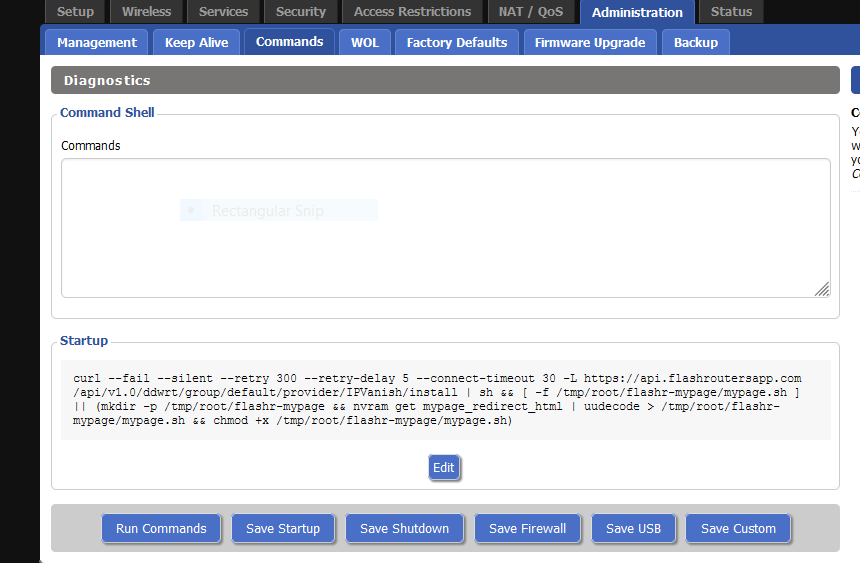 When I try to connect to 192.168.11.1 to finish the installation, I get a time-out error. See screenshot.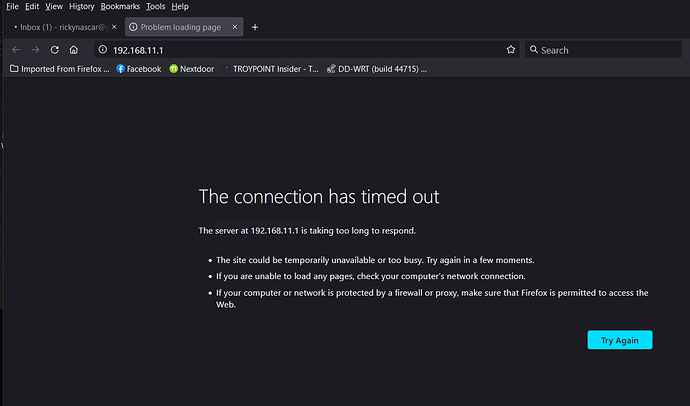 Can someone help me get this all worked out?