One of the Biggest Cable Companies Says Cable TV Isn't Working – DNyuz
As much as I despise every cable company that I've had to deal with (Mediacom, Spectrum, Comcast), I have to agree with Charter on this front.
The problem is that Disney (and the other content providers) want to bundle all the sports with all the other channels and then charge a boatload to the retail supplier.
Agree, All I ever wanted was a few channels but they made you buy in bulk, not to mention they even charged for locals that I could get for free and you couldnt waive the locals to get rid of that charge, it was all or nothing. Sling has/had the right idea with no locals but still bundles "crap" channels with what I wanted. The deal should be pick what you want and here is the price list for each channel as well as our list of ALL fees to be charged.
Yes, Charter is finally getting the message but too late. IMHO
TXRon you provide tons of info and great articles. What are the names of your favorite newsletters? Cord Cutters News, Torrent Freak, and … ???
lol, news junkie


I use 2 different feed readers. 1 for tech stories/news called Fluent Reader that is free on the linux desktop and a generic text only feed reader for politics and local news.
Fluent Reader is a card style reader that I view on a second monitor…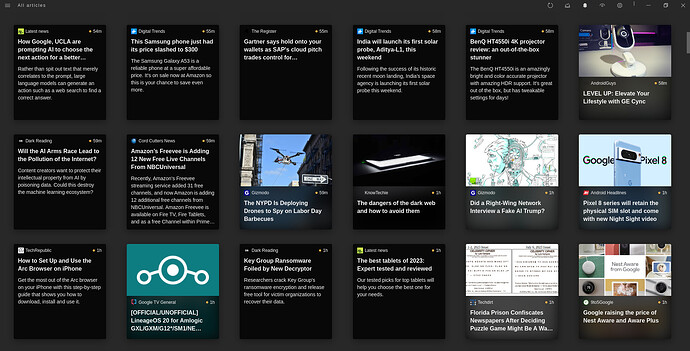 GitHub - yang991178/fluent-reader: Modern desktop RSS reader built with Electron, React, and Fluent UI
Get rid of all woke channels and companies
We're either moving forward with a new collaborative video model, or we're moving on," ~ Charter