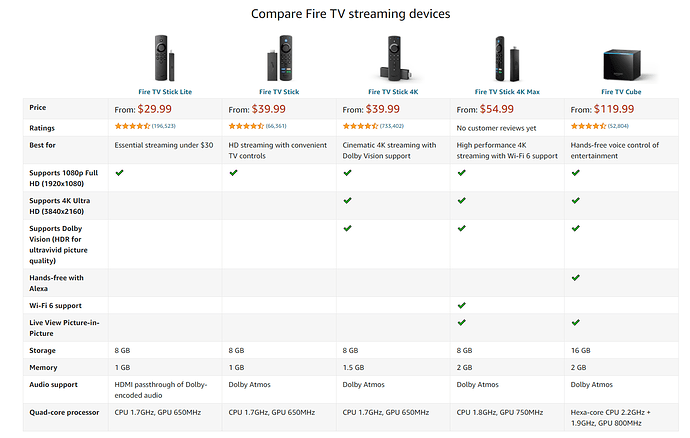 Hello. Dear friends. What is best to buy.
Is switching to Android. Also has Appel TV.
Best regards Agnar ICELAND
You kind of answered your own question here. The stats are there. You just need to decide how much you're willing to spend and the rest of your personal preferences.
However, the fire TV devices are far from being top of the line. They are just popular because of the branding and how easily obtainable they are. The storage space is also very small. There are other devices you may consider.