How can I delete folders I created . I have clicked delete folder BUT nothing happens .
Help !!!
Hi @apoclines
Need to install X-Plore or ES File and then delete them.
I went there , saw nothing .
The folders I want to delete are the ones I created within ATV launcher apk I installed .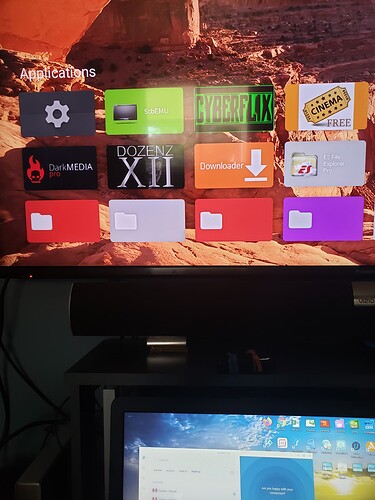 Need help… here is pic of the 4 empty folders in ATV launcher , I cannot delete , any thoughts.
I have tried to delete using folder menu in launcher , but no luck
I have the same issue on the Wolf launcher. I have an empty folder I no longer use but can't delete it. Odd. This is on a 2018 4K Firestick
I do not want to uninstall ATV .
just have to get used of them there .thanks 4 the comment .
This is wired. Using Wolf I have just created a section: Long press > Launcher settings > sections > Manage sections and then created a section and moved its position. Came out, checked the main screen, went back in and clicked on the X next to the section, confirmed delete, came out and it had gone. Obviously you have done all this but it still doesn't work. Very strange
Oh no for sections you're probably correct. My comment was about folders. In the following pic the "Sports" folder is empty, but I can't delete it. I apologize to the OP as this discussion is about ATV not Wolf. I am doing some research now to see if the ATV issue is a known one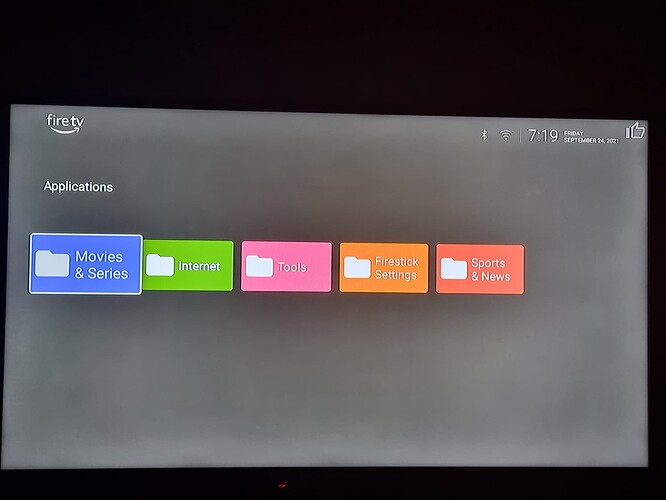 Hi @Miki
On the Firestick remote, when you click on the 3 lined button does a menu pop open that gives you a list of options such as uninstall or hid?
Going into settings identical to the ATV launcher settings there is an option to delete a folder. It does nothing.
Hum, that's interesting

I went in just now , created a new section, moved the 4 empty folders into new section. Went back and deleted the new section, when I opened things up , the 4 folders were back in the application section . Go Figure …
Wow. That's identical to my problem. Go figure. 2 launchers with identical issues. I can't even find another article anywhere that discusses this. I'll keep looking.
This topic was automatically closed after 30 days. New replies are no longer allowed.